Design Strategy & Empathy Mapping
In our @blendinghabits conquest to help people activate their creative mind (and through that, enable rapid problem-solving), I came across the open online Design-Led Strategy course provided by the University of Sydney. I signed up, as it did sound good.
Design(-Led) Strategy, an approach to strategy formulation which leverages the strengths of Design Thinking, enables you to create an effective corporate or public sector strategy through close dialogue and continuous feedback with your customer and consumer. As a result, it guarantees the interaction you need with your end-users to deliver a fitting product or service. And embraces Design Thinking to drag executives out of the boardroom and to the front-line.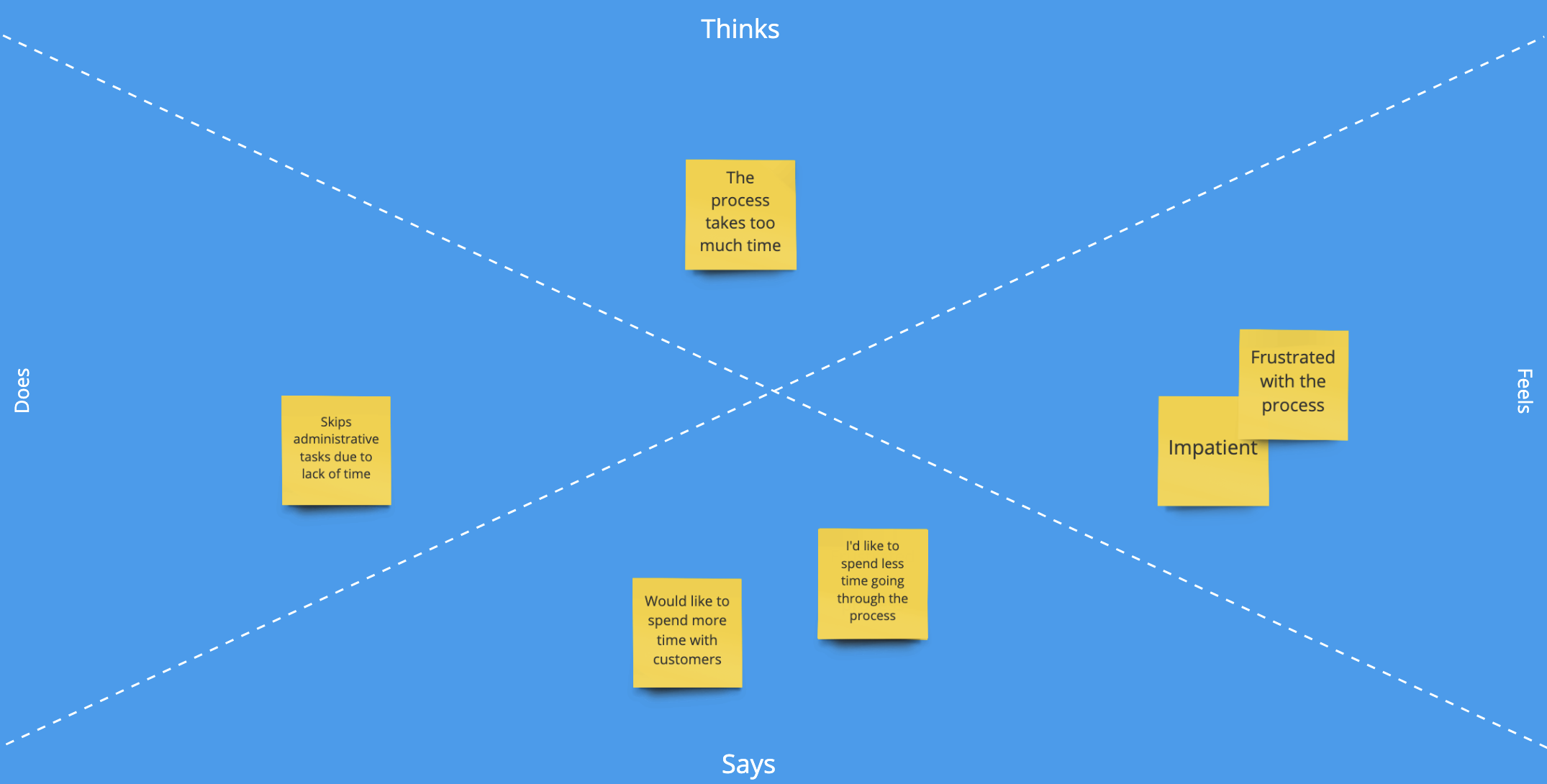 Empathy map
A few weeks into the course, I realised it also offers various hands-on tools that can help public sector servants in understanding citizen pain points (and in turn, create creative solutions) and decided to share some of them. One of which, is the Empathy Map. When you talk to end-users trying to explore or validate a problem, an Empathy Map helps you to record a customer's reactions, giving you a deeper understanding of your customer' needs, motivations and limitations.
So how does it work? Imagine you are about to conduct an interview with a customer to better understand his / her needs and pain points. During your interaction with the customer, draw a 4 quadrant diagram (or something like the one below) and jot down the user's reactions/ answers in each quadrant based on what the user Thinks, Feels, Says and Does. It's best to do this with a team to avoid personal bias towards observations of the customer.
From the mapping, you can now create a list of the user's most pressing needs, which will help you to identify the actual problem or pain point that you need to tackle.
When you have identified the actual problem, it's best to create a problem definition statement (a 1 or 2 sentence description of the problem that needs to be addressed). More on this in a later blog.
To conclude, such tools help you to quickly identify a user's need and puts you straight into a 'solution-development' mode. It's easy to use and readily available for everyone. Interested in doing the same course? Just find the link below.
Good luck and more useful tools will follow! 🙂
https://www.coursera.org/learn/design-strategy
#blendinghabits